I've been meaning to write this up for a while, but kept getting distracted by other things. This is a time-sensitive post, so I apologize for the delay.
Anyhow, it came to my attention a few weeks ago that Kinzart is being the first ever Furry Avatar vendor to participate in a grid-wide hunt with an avatar as the prize. They are offering several colors of their new MESH Rift Dragons for free...IF you can find them! The hunt they are participating in is none other than the Twisted Hunt, which happens several times a year (typically once a season) and are notoriously difficult. So be warned! I think, however, that you'll agree with me that these avatars are totally worth it.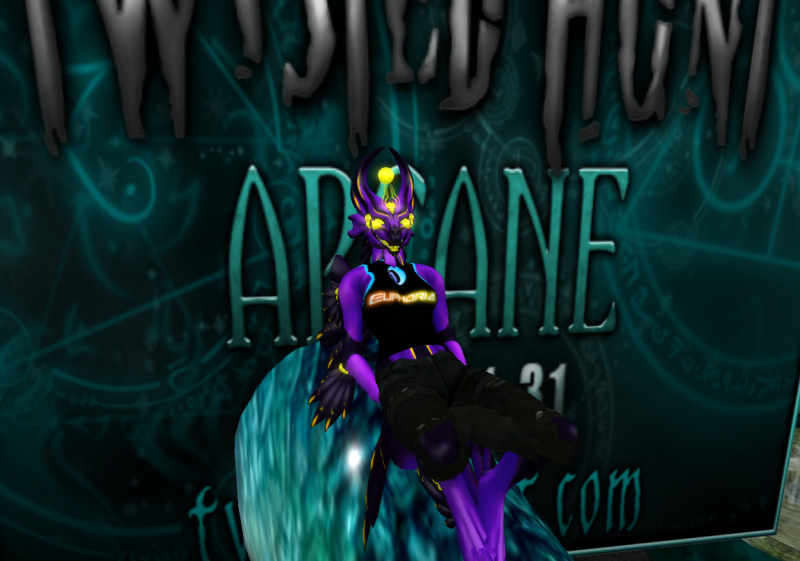 Taking a rest from the hunt.
As far as I am aware, I believe these are the first real mesh offerings from Kinzart. I may be mistaken about that though, as I haven't really been keeping up with their releases as well as I have been in the past. Also, since these are free gift avatars, they are not as...feature rich as their usual offerings. The dragons come without a HUD but do have several scripted eye positions and come with talkjaw...but that's it! However, they look wonderful, and are great examples of what Kinzart plans to do with Mesh.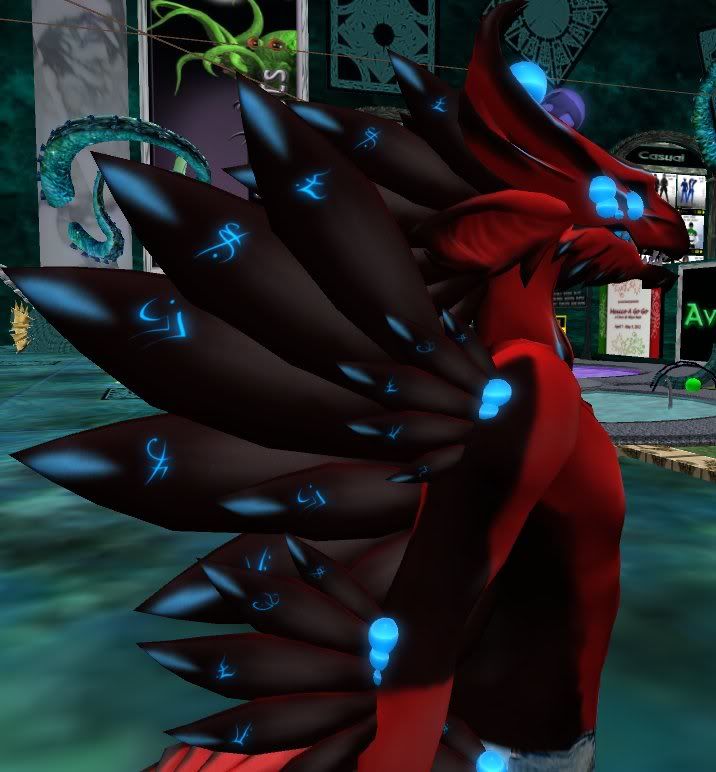 A close up of the arcane markings on the Rift Dragon's feathers.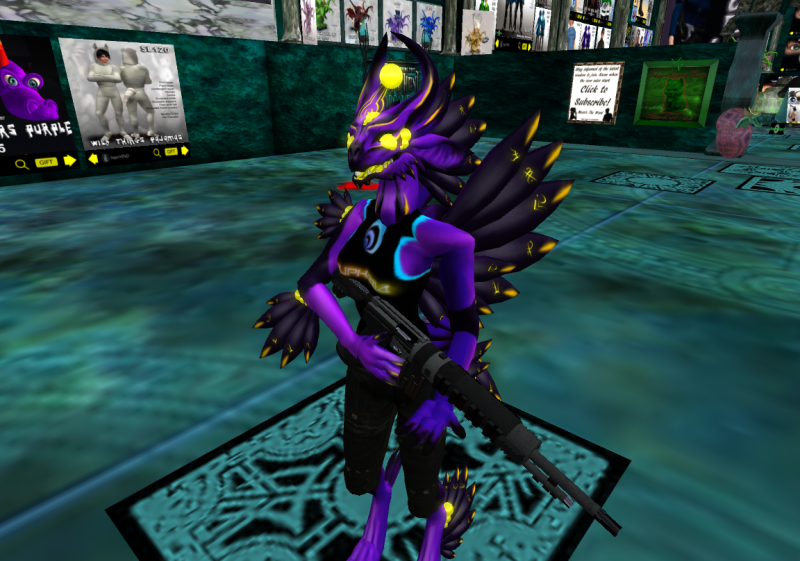 Having lost her mind hunting for Twisted Cubes, the dragon now hunts the hunters!
The hunt only lasts until the end of the month, so if you want to try and nab some colors of these while they are free you will want to hurry over to the KZK sim. Once the hunt ends, Sylver intends to make these full release avatars, with all the usual features that can be found in her other offerings.
Avatar by "Sylver Bu", "Flame Swenholt", "Nexii Malthus", and "Andrew Montagne".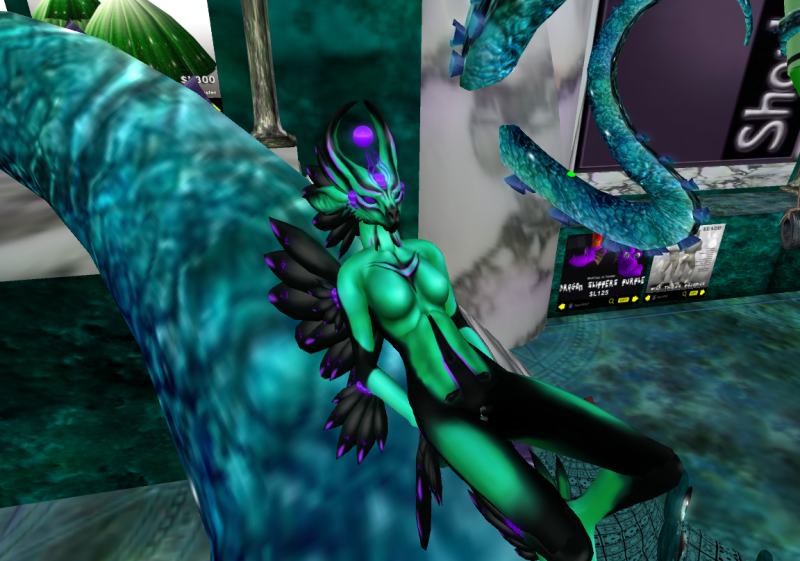 Even the tentacles obey the arcane will of the Rift Dragon.