Curious Creations is one of the better known Second Life Avatar makers without being one of the more prolific ones. Even though they only release once every few years, their avatars are always extremely well made, often to the point of looking better than anything else on offer so far. The creator, "Uchi Desmoulins", was formerly a part of Luskwood, and made the original ultra-cute moufette skunk with them. He split with the group after a falling out when he wanted to have his own line of avatars and was slow to get off the ground, though after releasing three other avatars in a five year period (Moufette V2, Ringtail, Cat), it seems as though he's finally picking up steam.
Uchi's Avatars have been the darlings of the modding community ever since his Kani Rabbits, which where the first avatars he put out after splitting with Luskwood. Shortly after the Kani Dog Head was released to help mod his avatars into canines, Uchi released the Chinchilla completely out of the blue without much in the way of announcement or hype. The release was so sudden and so soon after that myself and many others actually confused the chinchilla with the dog release, though it turned out that the Dog Head was just that: a head for modders.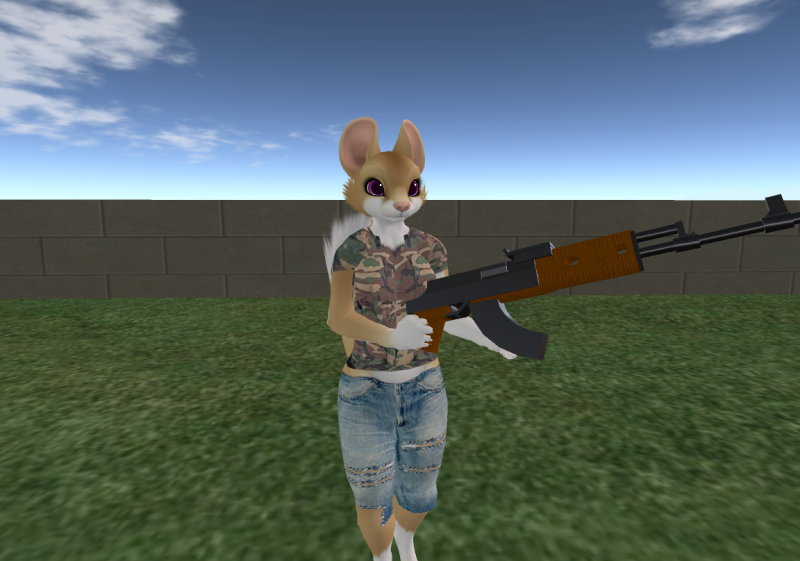 A chinchilla army girl.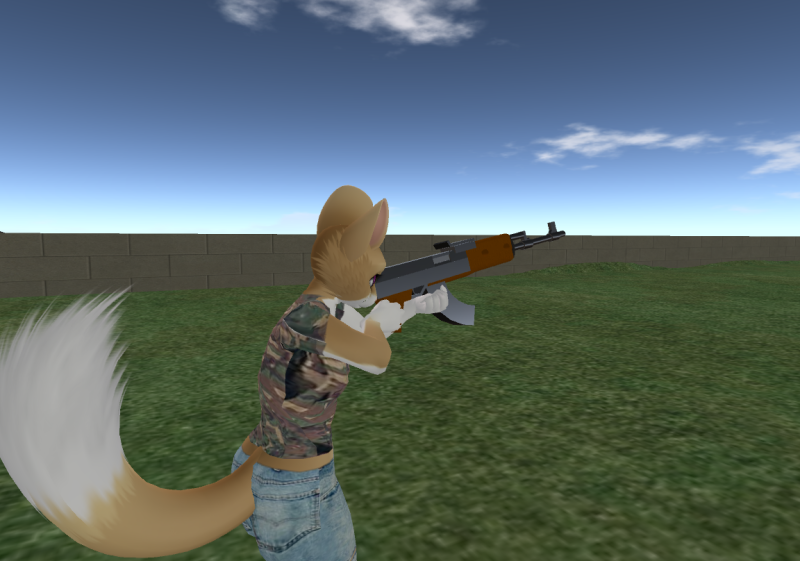 Showing off her prowess at the firing range.
The chinchillas come with both male and female shapes and can be purchased in a variety of unique colors. They also come fully scripted with a hud that can change eye colors and eyelid positions (expressions), mouth openness, and ear and tail twitches. Anyone who has purchased one of Uchi's other avatars should know by now that his avatars have eyes like none other. Aside from just color you can change hue and saturation for a specific impact of depth.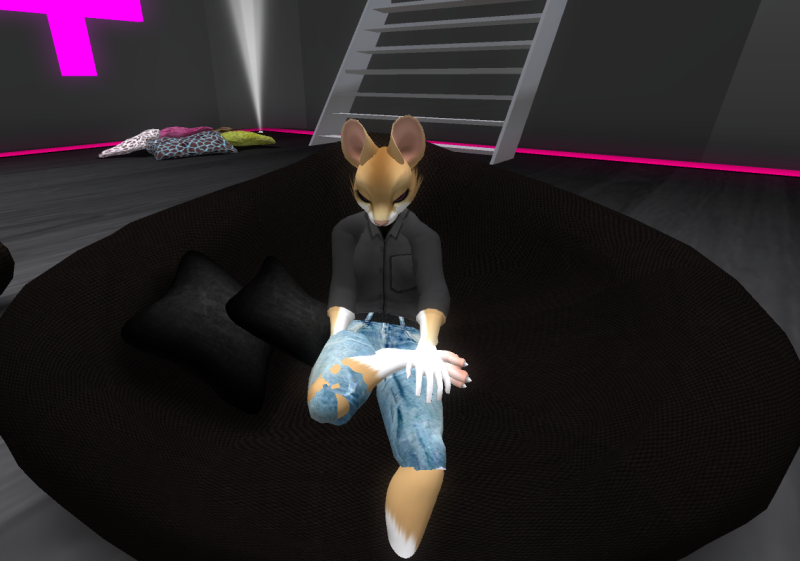 Avatar by "Uchi Desmoulins".
Mature photos under the read-more. Contains nudity.